 From a dream
to reality.
6 years ago, we set out to create the first 100% plant-based ice cream with all the nostalgia of a sundae, but none of the junk. Why? We love ice cream––simple as that. After studying the frozen aisle, we were shocked to realize that the overwhelming majority of products had ingredients like high fructose corn syrup, dairy, soy lecithin, and artificial flavors. Although traditional ice cream has remained irresistibly delicious, it has proved to be undeniably unhealthy. We knew something had to change.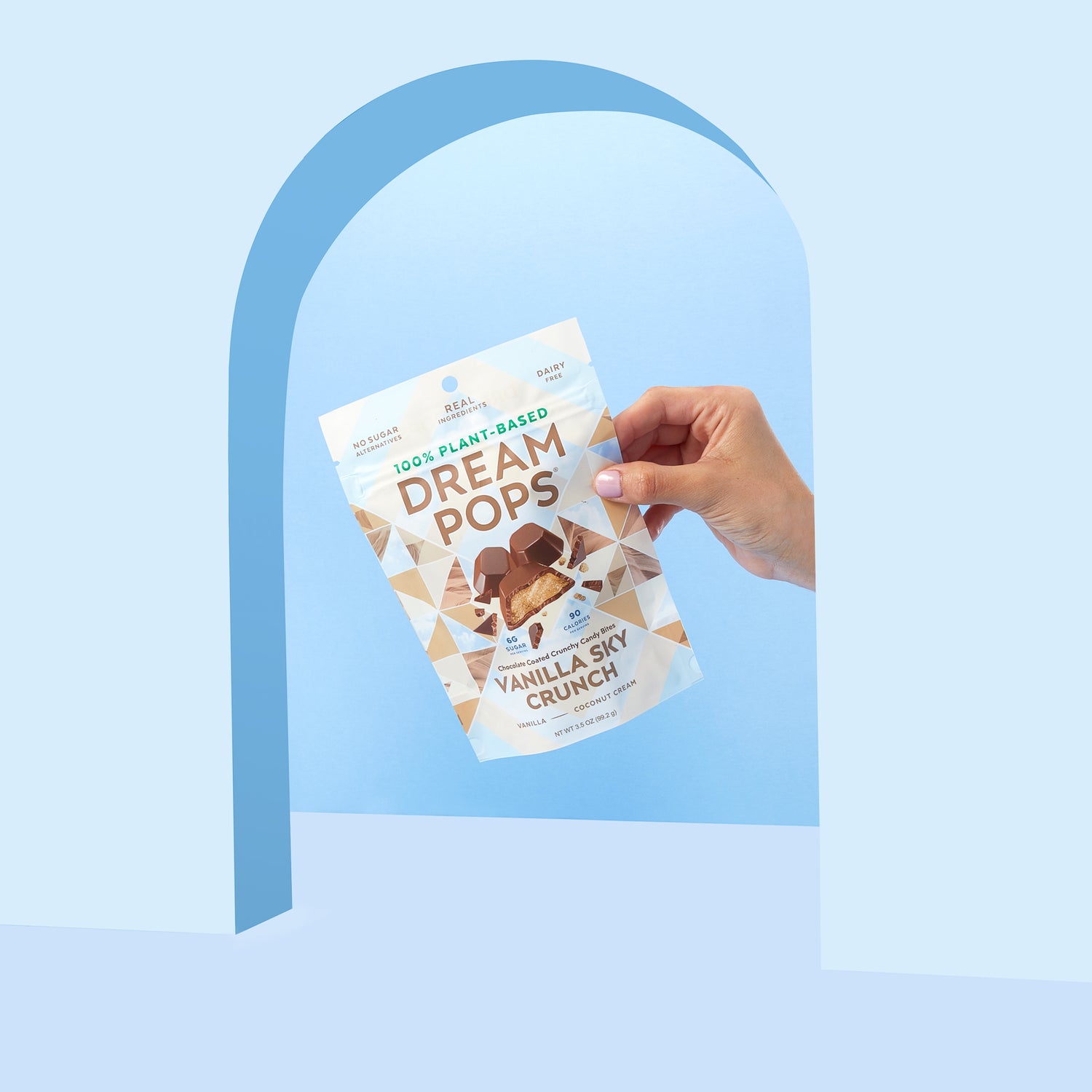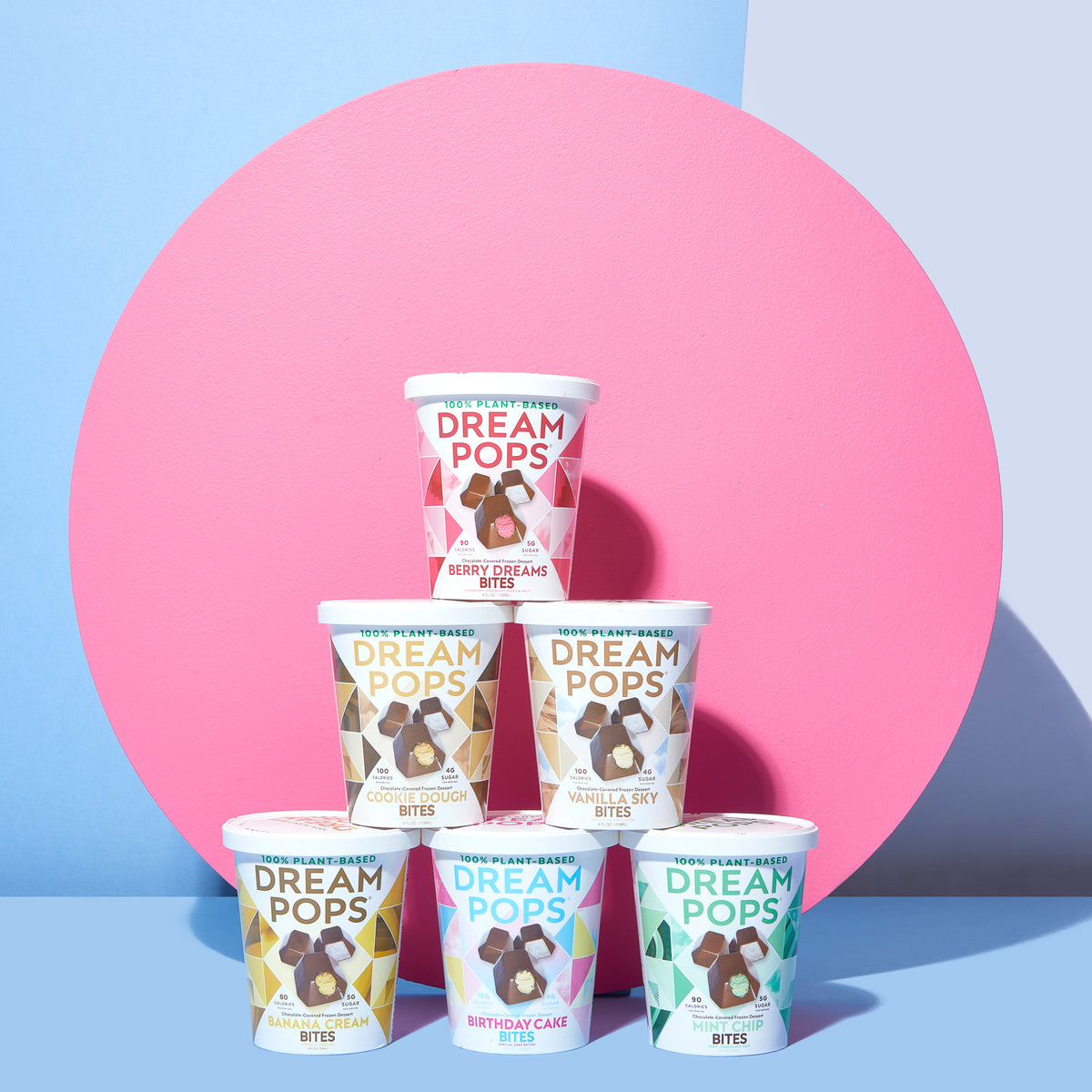 How It's going.
Our team of entrepreneurs, designers, chefs, technologists, wellness nuts, environmentalists, and ice cream enthusiasts did the impossible… reimagined and re-engineered cult classics to take Dream Pops from daydream to reality.
Now, we're gracing the tastebuds of indulgence-seekers all over North America. Vegan, <100 calories, and packed with superfoods, Dream Pops is proof that anything is possible.
The Future
We never stopped dreaming. What started as a goal to reimagine frozen desserts has quickly evolved with our ever-growing ambitions. With our new line of shelf-stable sweet staples, we're on a quest to fill not only the freezers but also the pantries of health-conscious consumers around the world.
Now, we're hard at work developing new recipes, flavors, and products so we can re-imagine every dessert experience, making all the desserts of your dreams a reality.